Watch (or listen) as Kieran, Cate and Kevin catch up to discuss the stories that grabbed their attention this week.
1. A squatter's $1.6M windfall
A property developer has won a court battle over a derelict property he discovered in Sydney's west 20 years ago, after he changed the locks, renovated it… READ MORE
2. The market delivers a tough message
Chris and Brad Kerr say they're "heartbroken" after the Californian bungalow in their family for 93 years passed in for what seemed a ridiculously low price… READ MORE
3. No dolls house for these kids
A Melbourne mum and dad have splashed hundreds of thousands of dollars on houses for their preschool-aged kids. Jonny and Fahriye Gatt have watched… READ MORE
4. Boomers in the driver's seat
Always telling us what to do, where to be and what to wear. Honestly… kids just had no rights in the house! Then, as we graduated into young adulthood… READ MORE
Download Herron Todd White's November 2018 Property Report
5. Hard drop for Die Hard star
Bruce Willis recently sold his approximately 20-acre ranch near Sun Valley in Idaho for US$5.495 million which has plummeted down from its original… READ MORE
Subscribe to Property News Update - and never miss an episode.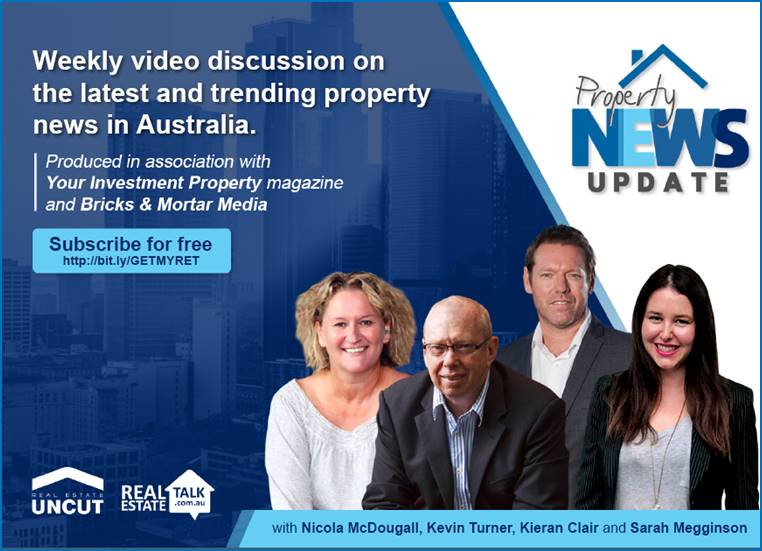 With thanks to Real Estate Talk
– the only place where you hear all Australasia's leading property experts.
With interest rates at their lowest for more than 50 years, there are some great rates available. The best thing to do is to compare rates from all the lenders. Let us help take the leg work out of doing this - Compare Home Loans now
Top Suburbs : freshwater , lockridge , south brisbane , menai , alexandria