If you think you may have bought an underperforming property, you need to work out precisely how to tell if you've bought a lemon in the first place?
"What exactly constitutes a lemon? Well, it could be a number of factors that affect a property's ability to perform well from a cashflow and/or capital growth perspective," explains Miriam Sandkuhler, buyer's agent and CEO of Property Mavens.
"If the property is costing you to hold it via negative gearing and you have little or or negative capital growth, then you may need to question the benefits of holding onto it."
There are a number of investment fundamentals that can negatively affect your property's ability to grow in value (see boxout), and if your property suffers any of these in isolation, then you should carefully consider what you can do to fix or address the issue, rather than what should be a last resort: selling.
However, if you suffer a number of these problems, then you need to ask the question: could your money and borrowing capacity be better invested elsewhere, rather than hoping that an underperforming property will get better?
"Reasons to consider selling include a lack of multiple growth drivers, such as employment opportunities, infrastructure and population growth. Ideally, you want these to ensure you have bought in the right location, as one growth driver in isolation isn't enough to sustain long term ongoing growth," Sandkuhler says.
If you are considering divesting yourself of the property, she recommends you seek the advice of your accountant regarding the implications of selling the property, especially if you will incur a capital gain or loss.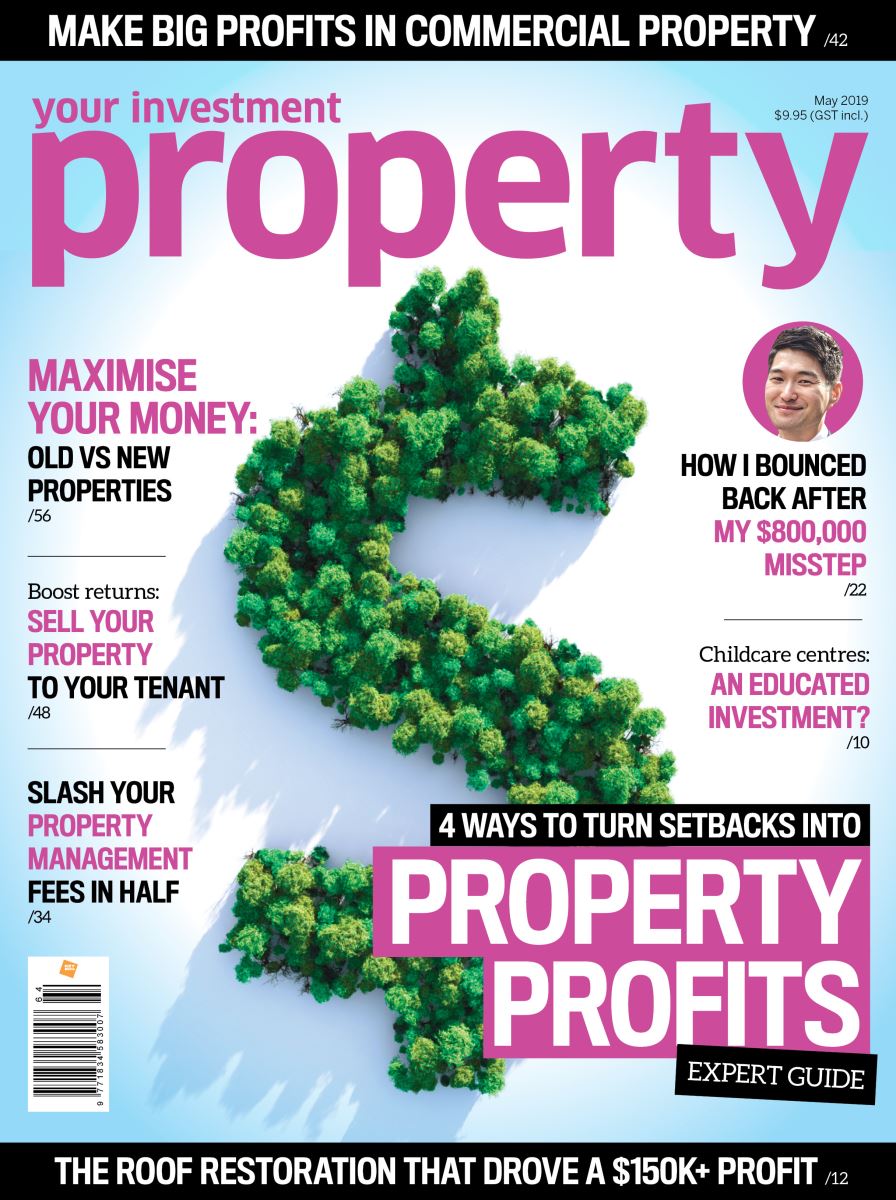 For the full story of how to bounce back after a property mis-step, including a number of proven strategies to get back in control, read the complete feature article in the May 2019 edition of Your Investment Property magazine.
On sale at news agencies and Coles supermarkets 11th April to 9th May or download the magazine now.
With interest rates at their lowest for more than 50 years, there are some great rates available. The best thing to do is to compare rates from all the lenders. Let us help take the leg work out of doing this - Compare Home Loans now
Top Suburbs : west wodonga , ferntree gully , bendigo , redcliffe , freshwater